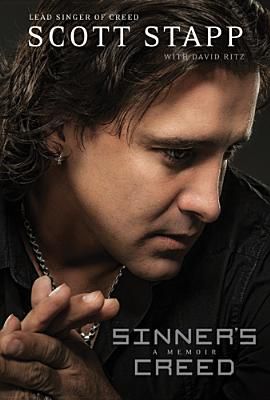 Sinner's Creed
By
Scott Stapp
Anyone who has listened to Creed knows that many of their songs seems to have religious themes and undertones; some have even branded them a Christian band. What you may not know is that many of their lyrics penned were based on Scott Stapp's yearning to make sense of a God he thought he knew, but at times couldn't understand. Stapp had no desire for Creed to be labeled a Christian band or even for himself to labeled as such because he knew he was not living that life. One would imagine that life for a band as big as Creed would be a piece of cake, but there were struggles with jealousy, betrayal and addictions that led to anger, resentment and the eventual downfall of the band. Sinner's Creed invites the reader into Scott Stapp's life, his upbringing, rebellion, addiction and eventually his complete surrender to God.  The writing in this book is so captivating and intriguing that I didn't want to put it down; I finished it in just a few days.
I'm not usually a fan of celebrity memoirs and autobiographies, but I loved this book.  Scott tells his story with bold honesty and truth, holding nothing back. This books is more than just a memoir, it's a testimony to what God can do in someone's life when they turn over full control and let Him take the reigns. If you've ever been a fan of Creed, you should read this book.
Check out what Scott has to say about the book:
Buy the Book:
This book can be found at Amazon and Barnes and Noble, as well as many other retailers.
Disclaimer: A complimentary copy of this book was provided for review. All thoughts are my own and I was not required to post a positive review.