This review is part of a blog tour, to see what others are saying about The Promise, click here.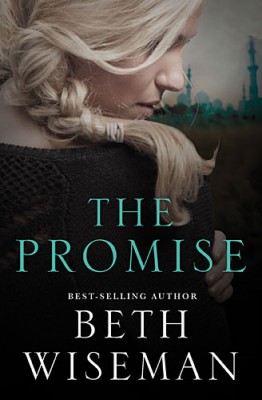 The Promise
by
Beth Wiseman
Determined to keep a promise she made as a teenager, Mallory Hammond goes to great lengths to help save a life.  Her quest to keep the promise takes her halfway around the world to Pakistan to the home a "friend" Mallory connected with online. She leaves her family, including her boyfriend Tate, behind as she follows her passion and enters into a world unknown.  What she finds there isn't at all what she had expected, her "friend" isn't who he claimed to be and Mallory finds her life in jeopardy. Just when she thinks she'll never escape, she finds help in an unexpected place.
This book was AMAZING!  I wasn't sure what to expect when I chose to review this book, but any expectations I may have had were completely blown out of the water. I've read a few of Beth's books before and none of them even compare to how amazing this story is. From the beginning of the book to the last page, I was captivated by the story.  As interesting as the story was, it become even more interesting when I read the author's notes at the end and discovered the story is based on actual events that happened to Beth Wiseman's friend, that fact made Wiseman's story even more powerful.
To read an excerpt of The Promise, click here.
Disclaimer:
I received a complimentary copy of this book in exchange for this review. All thoughts are my own and I was not required to write a positive review.
Buy the Book:
If you're interested in checking out this book you can find it on Amazon and Barnes and Noble, as well as many other retailers.